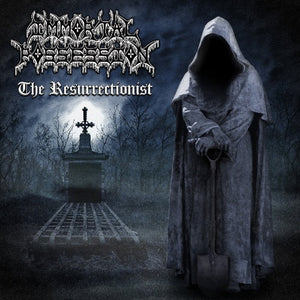 CDN Records
IMMORTAL POSSESSION - The Resurrectionist
Regular price
$11.99
$0.00
Unit price
per
LABEL: CDN Records
IMMORTAL POSSESSION is an old school Death Metal band based out of the murder capital of Canada – Winnipeg, Manitoba. Founded in 1989, they are renowned for their incredibly tight and bestial live performances. These originals of the Canadian Death Metal scene blazed the trail alongside bands like Kataklysm and Crytopsy
After being approached to reunite in 2020, the band enlisted Votov drummer Derrick Kroll and decided to record the IMMORTAL POSSESSION catalog the way it was meant to be represented. They also recruited longtime friend Lee Arnone (Headcramp) as a secondary guitar player to complete the line-up.  "The Resurrectionist" is the result of 30+ years of OSDM fury!
FOR FANS OF: Dismember, Entombed, Incantation, Seance
TRACK LISTING:
1. Mass Murder
2. Wisdom Beyond Mortal Measure
3. Delicacy Of Disease
4. Evilution
5. Waltz Of The Corpse
6. Rectal Dissection
7. Encorpsed
8.
Surgical Castigation
9. Class Warfare
---