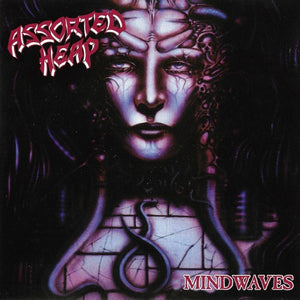 Vic Records
ASSORTED HEAP - Mindwaves [Reissue]
Regular price
$13.99
$0.00
Unit price
per
LABEL: Vic Records
Remastered and expanded edition of these cult German thrashers second album originally released in 1992 on 1MF Records.
This re-issue features the 1992 recordings, plus live tracks from the "Swing of the Axe" tour.
FOR FANS OF: Sacrifice, Anacrusis, Pestilence, Disciples of Power

TRACK LISTING:
1.
Coloured Eyes
2. Holy Ground
3. What I Confess
4. Nice To Beat You
5. Mindwaves
6.
Dealing with Dilemma
7. Cardinal Sin
8.
Hardcore Incorrigible
9.
Artificial Intelligence
-"SWING OF THE AXE TOUR" LIVE (1992)-
10.
Terrorized Brains
11. Holy Ground
12. Cardinal Sin
13.
Unexpiated Bloodshed
---