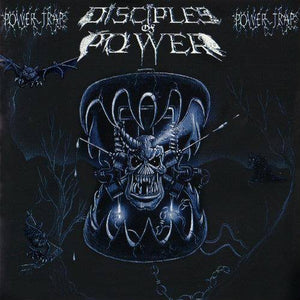 Vic Records
DISCIPLES OF POWER - Power Trap [Reissue]
Regular price
$13.99
$0.00
Unit price
per
LABEL: Vic Records
Reissue of this Canadian bands debut album originally released in 1989. Crushing technical thrash / death metal hybrid that is essential.
This reissue includes their 1988 "Power Of Death" demo as bonus tracks.
FOR FANS OF: Sadus, Death, D.B.C., Pestilence
TRACK LISTING:
1. Shades Of Grey
2. Powertrap
3. Ice Demons
4. Slave To No One
5. Protector
6. Night Of The Priest
7. Crisis
8. Hidden Worlds
9. 
Bitch Of Doom
10. 
Disciples Of Power
-"POWER OF DEATH" DEMO (1988)-
11. Shades Of Grey
12. Power Of Death
13. Bitch Of Doom
14. Disciples Of Pwer

---