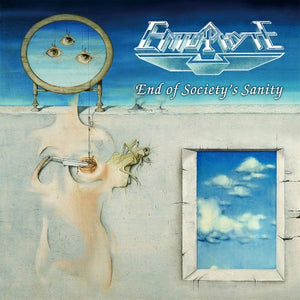 Awakening Records
ENTOPHYTE - End of Society's Sanity [Reissue]
Regular price
$11.99
$0.00
Unit price
per
LABEL: Awakening Records
Early 90's German technical thrash metal band ENTOPHYTE formed in 1989. Their full-length album, "End of Society's Sanity" was originally released in 1992 by Mad Noise.
Nearly 28 years later, this hard-hitting and thought-provoking opus is seeing the light of day for a second time! This official re-release includes a bonus track and extensive pictures.
CD packaged in a jewel case with 16 page booklet and OBI strip.
FOR FANS OF: Mekong Delta, Toxik, Watchtower, Skeptic Sense
TRACK LISTING:
1. End of Society's Sanity
2. Rat Race
3. Random Victims (Potential Killers)
4. Human Machine World
5.
The War of Khyr
6.
A Day Less Than Zero
7.
Imprisoned Souls [Bonus Track]
---