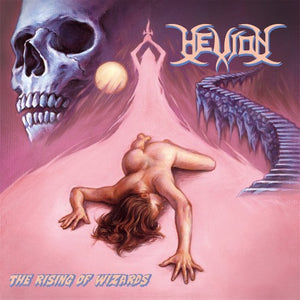 Awakening Records
HELLION (CO) - The Rising of Wizards [Reissue]
Regular price
$11.99
$0.00
Unit price
per
LABEL: Awakening Records
Demonic thrash attack from Colombia! The unholy metal trio HELLION was formed in 2014 and their initial demo "The Rising of Wizards" is full of pure Teutonic thrash savagery.
Originally released in July 2016, this reissue contains 8 tracks of violent black/thrash torture and brand new cover art.
CD packaged in a jewel case with 12 page booklet and OBI strip.
FOR FANS OF: Sodom, Kreator, Witchtrap, (early) Sepultura
TRACK LISTING:
1. Intro/Hellion
2. Witchcraft
3. Get Drunk
4. Noise & Lust
5.
When The Witches Begin To Sing
6.
Freedom On Leather
7. The Law Of The Night
8. Metal Maniacs
---