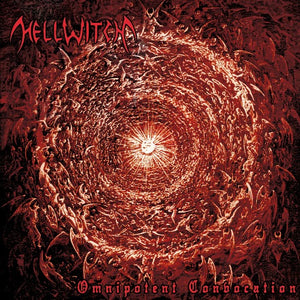 Vic Records
HELLWITCH - Omnipotent Convocation [Reissue]
Regular price
$13.99
$0.00
Unit price
per
LABEL: Vic Records
Re-issue of the bands second full length album from 2005.
HELLWITCH was formed in 1984. The band released five demos, several EP's, compilation CD's and two full length albums over the years.
Hailing from Florida, the band has (ex) members who played with other legendary Florida bands: Alex Marquez (Solstice), Frank Watkins (Obituary, Gorgoroth), Joe Schnessel (Malevolent Creation), Gabe Lewandovski (Resurrection), but above all founding member and main songwriter Pat Rainieri on vocals and guitars.
The re-issue features special new cover art, a newly designed booklet with rare and unreleased pictures, the "The Epitome of Disgrace" demo from 2005, and four studio outtakes from the "Omnipotent Convocation" sessions, 19 tracks in total.
FOR FANS OF: Death, Morbid Angel, (early) Atheist, Massacre
TRACK LISTING:
1. Vicious Avidity
2. Sought To Beguile
3. Opiatic Luminance
4. Neolithic Journey
5. Mysteria
6. Mythologicalies (Enlightened Paganus)
7. Irreverent Salvation
8. Days Of Nemesis
9. Final Approach
10. Epitome Of Disgrace
11. Infernal Death
-"EPITOME OF DISGRACE" DEMO (2005)-
12. Opiatic Luminance
13. Final Approach
14. Mythologicalies (Enlightened Paganus)
15. Epitome Of Disgrace
-"OMNIPOTENT CONVOCATION OUTTAKES" (2005)-
16. Vicious Avidity
17. Neolithic Journey / Mysteria
18. Sought To Beguile
19. Mythologicalies (Enlightened Paganus)
---