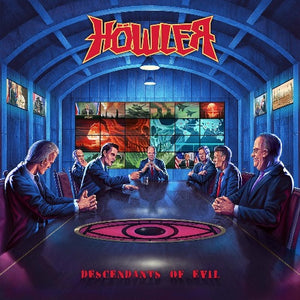 CDN Records
HÖWLER - Descendants of Evil
Regular price
$11.99
$0.00
Unit price
per
LABEL: CDN Records
Costa Rica's HÖWLER delivers its fourth full-length album, "Descendants of Evil". Heavily influenced by 80's Bay Area acts with hints of Annihilator in this mixture of speed, power and technical thrash. Thrash metal never dies!
FOR FANS OF: Death Angel, Warbringer, Havok, Testament
TRACK LISTING:
1, The New World Disorder
2. Panzer 666
3.
The Last Days
4. 
Supernova
5. Anthem To The Warfare
6. Cycle Of Violence
7. Immortality
8. In Human Race
9. Sleeping With The Devil
10. Live To Party, Party To Live
---