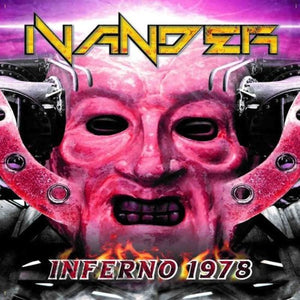 Mayko's Records
IVANDER - Inferno 1978
Regular price
$7.99
Sale price
$11.99
Unit price
per
LABEL: Mayko's Records
Debut album from Tennessee based (transplanted from Mexico) IVANDER.  Well written, classic Heavy Metal.  Recommended.
FOR FANS OF: Jag Panzer, Grim Reaper, Saint, Tokyo Blade
TRACK LISTING:
1.
Inferno 1978
2. I Bring The Hell
3.
Resurrection Of My Soul
4.
Ecstasy Of Gold
5.
Another Kind Of Hell
6. Metal Escape
7.
Strong And Free
8.
Queen's On Fire
9. Thunder God
10. You Are My Home
---