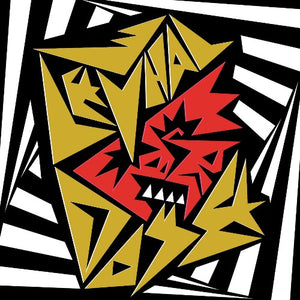 Divebomb Records
LETHAL DOSE - Lethal Dose [Deluxe Edition Reissue]
Regular price
$12.99
$0.00
Unit price
per
LABEL: Divebomb Records (2023)
With roots in Chicago metal outfit Deadly Legacy, LETHAL DOSE took shape when guitarist John Parks relocated to Seattle, WA and hooked up with local bassist Barry Allen. The pair eventually joined forces with drummer Bill Waters and frontman Rick Danks. Wasting no time, the quartet was already heading into Steve Lawson Productions by 1988 to track a full-length album with now legendary producer Terry Date—who at that point had already worked with the likes of Metal Church, Sanctuary, Fifth Angel, etc.
The resulting 10-song, self-titled album was released later that year through Seattle-based label Ever Rat Records, cranking out just under 30 minutes of crisp and compact thrash-leaning heavy metal with unique cover art that was a deliberate effort to distance the group from generic imagery such as skulls or fire. LETHAL DOSE was able to pursue some degree of touring along the West Coast in support of the material; in addition to shows with notable locals like The Accüsed, Bitter End, and Coven; and opening for national acts such as Nazareth and Quiet Riot.
A rare five-song demo, Threshold of Pain, was then recorded at the home studio of Fifth Angel guitarist James Byrd, released in 1989. Sadly, LETHAL DOSE just couldn't catch a break amidst the infamously changing landscape of the Northwest music scene, struggling through a low local profile with a new vocalist until late-1992, when things finally fell apart.
Over three decades later, Divebomb Records is psyched to partner with LETHAL DOSE for the first-ever official CD reissue of Lethal Dose, with the Threshold of Pain recordings (sans one track, omitted per band request) tacked on as a bonus. Remastered by Jamie King Audio.
CD comes packaged in a jewel case with an 20-page booklet including photos, lyrics, and a a retrospective interview with the band.
FOR FANS OF: Anthrax, Exciter, Fifth Angel, Vicious Rumours
TRACK LISTING:
1. Caught In Between
2. Abbatoir
3. Made Of Metal
4. Written In Blood
5. Capturing Your Mind
6. The Evil
7. Not Afraid To Die
8. In The Mirror
9. Curse Of The Dark
10. Ridin'
-"THRESHOLD OF PAIN" DEMO (1989)-
11. Threshold Of Pain
12. Deviant
13. Leave Of Senses
14. Terrorize
---