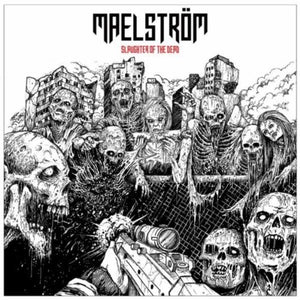 PRC Music
MAELSTROM - Slaughter of The Dead [Reissue]
Regular price
$9.99
$0.00
Unit price
per
LABEL: PRC Music
EDITION INFORMATION: Limited to 500 hand numbered units world wide.
Heavy old school Death Metal from Norway! Influences by bands such as Bolt Thrower, Asphyx, Winter, Celtic Frost, Necrophagia, Cannibal Corpse, Autopsy, Cadaver, Entombed and Obituary…
This Death Metal masterpiece was never released on CD before and is strictly limited to 500 units via PRC MUSIC worldwide.
FOR FANS OF: Cannibal Corpse, Necrophagia, Obituary, Entombed
TRACK LISTING:
1, QC / The Final Betrayal
2.
Sono La Salva
3. Mission Complete
4.
Descend Into Psychosis
5. Slaughter Of The Dead
6.
Behind These Walls Of Pain
7. Human Gourmet
8. Wasted
9. Maggot Man
10. Life Like Cancer
11. Doomed To Die
---