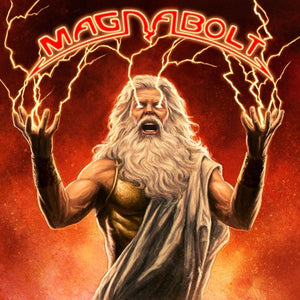 Stormspell Records
MAGNABOLT - Magnabolt [Reissue]
Regular price
$11.99
$0.00
Unit price
per
LABEL: Stormspell
A short-lived band from Portland, Oregon, featuring past and current members of Lethurbitch, White Lightning, Demon's Bell, Last Empire, Weresquatch, just to name a few.

The band released one album (in digital format only) before fading out of existence. Finally the time has come to put it out on CD format, with one bonus track and killer new cover art by Yannick Bouchard. Classic USPM with technical flare.
CD comes packaged in a jewel case with an 8-page booklet with lyrics, liner notes, photos, and limited to 500 units world wide.
FOR FANS OF: Helstar, Destiny's End, Cauldron Born, New Eden
TRACK LISTING:
1. Surveillance
2. The Thunder Breaks
3. The Master Of The Cosmos
4. Don't Question The Master
5. Tongue Of Fire
6.

Knocknasheega
7. The Fox Chase
8. Power Squelch
9. Art Of War
10. Power Squelch [Demo]
---