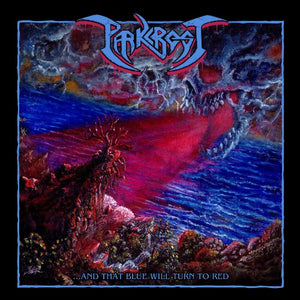 Awakening Records
PARKCREST - ...and That Blue Will Turn to Red
Regular price
$11.99
$0.00
Unit price
per
LABEL: Awakening Records
On their sophomore album, the Chilean Thrash maniacs' sound has mutated into a more progressive, accelerated, and aggressive sonic punch.
Amalgamating Kreator's and Dark Angel's raw, savage speed with Anacrusis's brute force musicality. Filled with heart-wrenching instrumental pieces, frenetic choruses, punishing percussion, and soaring solos, this album is best consumed at maximum volume!
CD packaged in a jewel case with 12 page booklet and OBI strip.
FOR FANS OF: Anacrusis, Kreator, Dark Angel, Sadus
TRACK LISTING:
1. Gutripper
2. Intent To Kill
3. The Evil In Good
4. Daddy's Girl
5. War
6. Thinning The Herd
7. Choose Your God
8. When The Screaming Stops
9. Poison Gases
10. Blonde Obsession
---