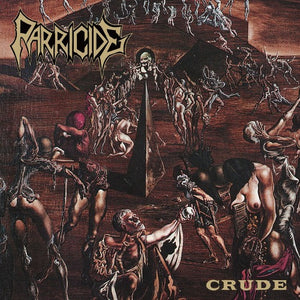 Awakening Records
PARRICIDE - Crude [Reissue]
Regular price
$11.99
$0.00
Unit price
per
LABEL: Awakening Records
The first proper album from Polish Death Metal mavens PARRICIDE originally issued through Japan's Jack Hammer Music in 1999.  Also includes their 1999 promo demo as bonus tracks.
CD packaged in a jewel case with 16 page booklet and OBI strip.
FOR FANS OF: Exhumed, Morbid Angel, Experiment Fear, General Surgery
TRACK LISTING:
1. Conditional Infinity
2. Nothing Twice
3. Narrow-Minded
4. Mad Arrives
5.
Indignation
6.
Pandemic Destruction
7.
Intoxicating Despair
8.
Deceived
9.
Lofty Rhetoric
-"PROMO" DEMO (1999)-
10. I Feel Nothing
11. Deranged
12. Watched (By Shades)
---