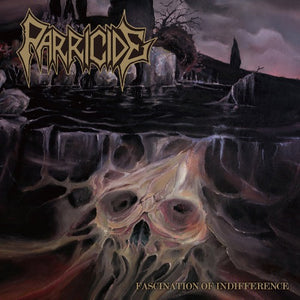 Awakening Records
PARRICIDE - Fascination of Indifference (1994 Demo)
Regular price
$11.99
$0.00
Unit price
per
LABEL: Awakening Records
1994 demo / cassette album from Polish Death Metal mavens PARRICIDE originally issued through defunct label Baron Records.  Also includes their 1992 rehearsal demo as bonus tracks.
CD packaged in a jewel case with 12 page booklet, dual artwork and OBI strip.
FOR FANS OF: Morgoth, Bolt Thrower, Benediction, Crucifer
TRACK LISTING:
-"FASCINATION OF INDIFFERENCE

" DEMO 

(1994)-
1. Enslavery
2. Fascination Of Indifference
3. Swarving To Solitude
4. Beyond All This
5. 
Nothing To Be Said
6. State Of Mind
7.
Ability Of Comprehension
8. Play Your Insanity
-"REHEARSAL TAPE" DEMO (1992)"-
9. Disturbing Thoughts
10. Rot In Peace
11. Perpetual Fate
12. Outburst Of Fury
13. The Barboring Image
14. Hidden Truth
15. Cult Of Personality
---