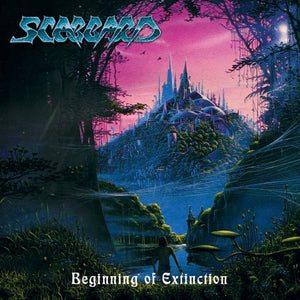 Awakening Records
SCABBARD - Beginning of Extinction [Reissue]
Regular price
$11.99
$0.00
Unit price
per
LABEL: Awakening Records
Hailing from the Czech Republic, SCABBARD began their Old School Death Metal raid in 1992. With brutal licks and powerful precision, these titans' oeuvres will quench even the appetite of the most elite old school maniac.
"Beginning of Extinction", originally released in 1996, this whiplash annihilation of a full-length has been resurrected with completely new layout design.
CD packaged in a jewel case with 16 page booklet and OBI strip.
FOR FANS OF: (early) Paradise Lost, Hypocrisy, Obscenity, Thanatos
TRACK LISTING:
1. Last Performance
2. The Hall Of Souls
3. TAO
4. Better To Die
5. Message Of Truth
6. Poltergeist
7.
Beginning Of Extinction
8.
Materialized Insanity
9. The Soul
10. The Good Mankind Has Died
11. Tiveret
---