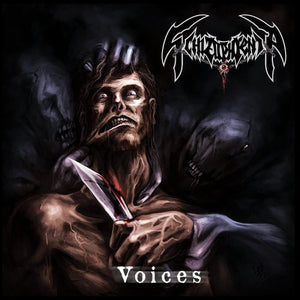 Redefining Darkness Records
SCHIZOPHRENIA - Voices
Regular price
$9.99
$0.00
Unit price
per
LABEL: Redefining Darkness Records (2020)
Brutal Death / Thrash Metal with grooving mid-tempo elements accompanied by guitar solo virtuosity and ferocious vocals, Belgium's SCHIZOPHRENIA display a broad variety of what Extreme Metal has to offer.
Their highly acclaimed "Voices" EP will tighten up the noose around your neck track after track!
This Collectors Edition U.S. pressing comes with an 8-page booklet and is limited to 200 hand numbered copies.
FOR FANS OF: Kreator, Sepultura, Demolition Hammer, Solstice
TRACK LISTING:
1. Structure Of Death
2. Perpetual Perdition
3. Mortal Sin
4. Schizophrenia
5. Beyond Reality
---