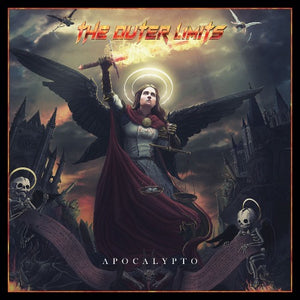 Stormspell Records
THE OUTER LIMITS - Apocalypto
Regular price
$9.99
$0.00
Unit price
per
LABEL: Stormspell
Sophomore album by these Bulgarian thrashing maniacs, proudly keeping the flame of classic 80's Bay Area Thrash burning hard and bright.  Highly recommended.
FOR FANS OF: Forbidden, Heathen, Testament, Exodus
TRACK LISTING:
1.
Outlive The Death
2. Master Of The Flies
3. Thrashin' Maniacs
4. Coma
5.
Greater Than God
6.
Back To Yesterday
7. Apocalypto 
8. Bringer of Hell
9. The Final Day
---