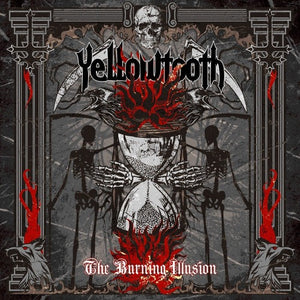 Orchestrated Misery Records
YELLOWTOOTH - The Burning Illusion
Regular price
$9.99
$9.99
Unit price
per
LABEL: Orchestrated Misery
"The Burning Illusion" is the brand new, and third full length album, from Michigan City, Indiana's Sludge / Doom Metal trio YELLOWTOOTH.
YELLOWTOOTH was formed in 2008 by bassist / vocalist Peter Clemens (Shades of Grey, Sea of Tranquility, Skullview, Invasion), guitarist Henry (Chronic Disorder), and drummer Ed Kribbs (Chronic Disorder) and have released 3 demos, an EP, and three full length albums of sludgy Doom Metal with pinches of Death Metal and Thrash with a southern twist.
FOR FANS OF: Buzzoven, Down, Bongzilla, C.O.C.
TRACK LISTING:
1. From Faith To Flames
2. Atrocity
3. Deep Space
4. Astronaut's Journey
5. The Illusion
6. Void
7. Dead Flowers
8. Scattered To The Wind
9. Lazarus Syndrome
---